Last night was the Lake Shore High School Class of 1998 10 year reunion! I was nervous about going since I hadn't met a ton of people that Jeff had gone to high school with. It was really fun! We had a great time. It was fantastic to be out of the house - baby FREE!!! We brought Natalie for a 1/2 hour or so in the beginning of the party - we weren't sure anyone would believe that Jeff had a kid! Everyone thought she was adorable - naturally!!
The reunion was at the Town Park on the beach side so we were right on the lake and next door to South Shore and Mickey Rats Beach Clubs. It was sad because there were barely any boats out and they're usually lined up while people are at the bar! Its so funny, people party at the bars and then sleep it off on their boats! When the park closed we walked over to Mickey Rats and were joined by Jeff's brother and his wife Sarah. We were so excited they came out! My friend Tori was out and it was good to see her - we were able to chat for a bit! I was so sad when we had to go home, but we knew that Natalie would be up by 7am regardless of when we went to bed or how we were feeling!
Here are a few pictures!
Lake Shore High School - Class of '98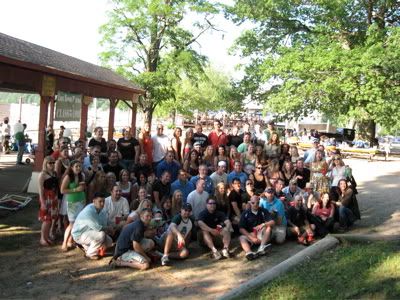 Jeff and I on our big night OUT!
The beach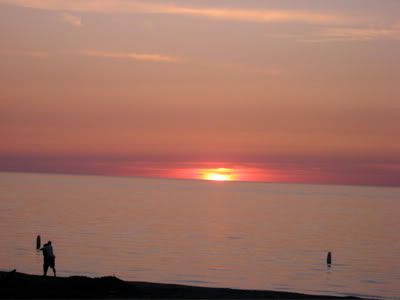 Brothers!!
Steve and Sarah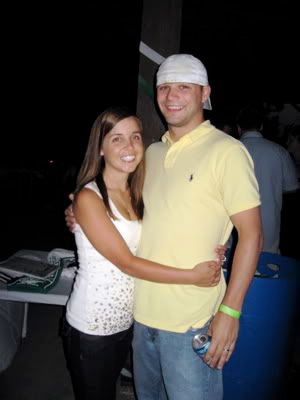 Jeff, Steve, and Bob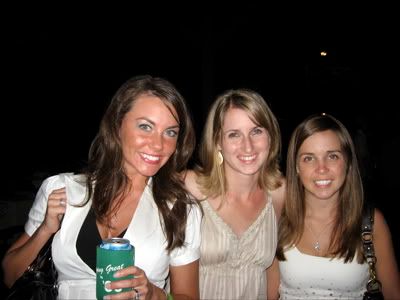 The walk to Rats...