Our trip to the pumpkin patch was sort of a bust. We got some great pumpkins, but Natalie wouldn't stand still for a picture! It didn't help that we were bordering on nap time and she fell asleep in the car on the way there! Natalie was very helpful when we got home and arranged all the pumpkins on the front step!
A snooze on the way there!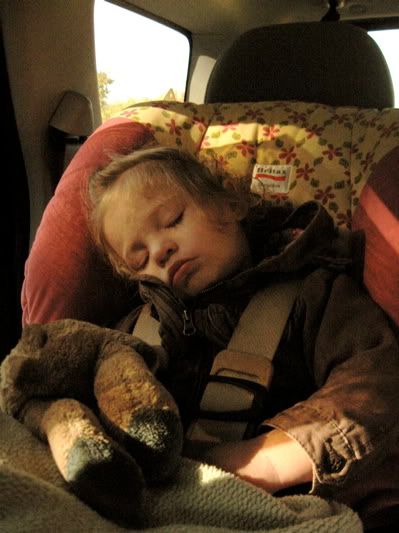 I got one!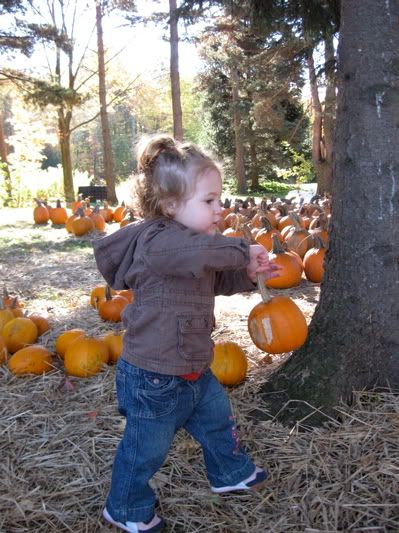 Dad, I like this one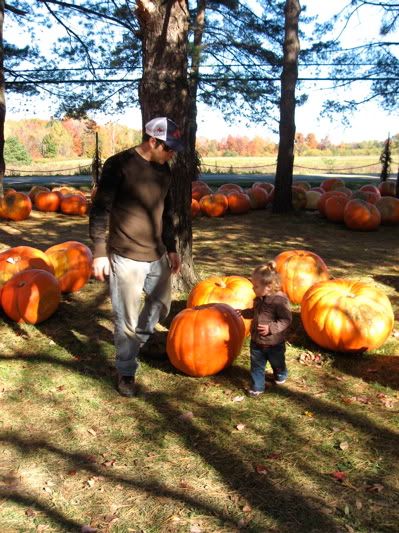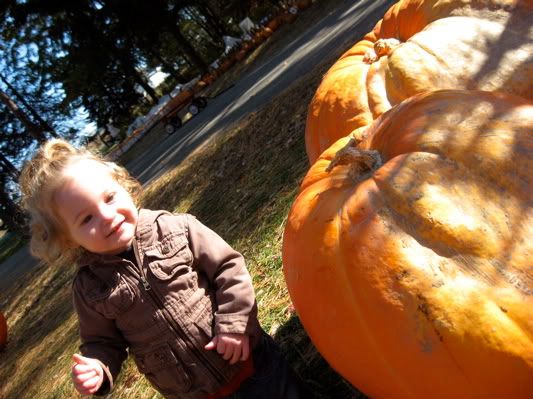 Wait Mom! I'll help!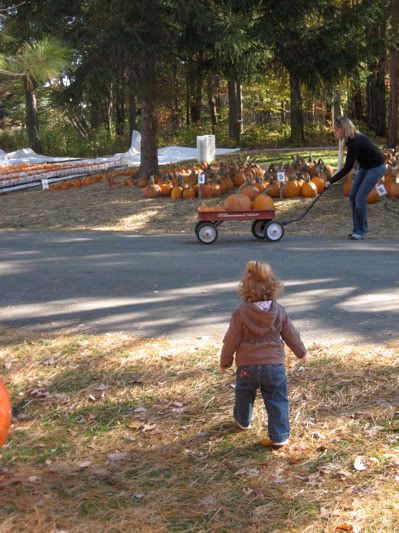 I got my pumpkins!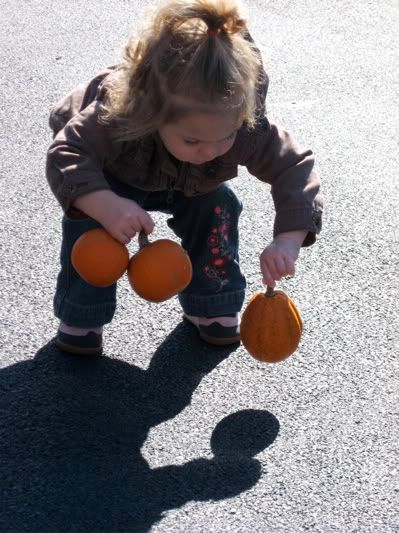 I'm going to set them up!